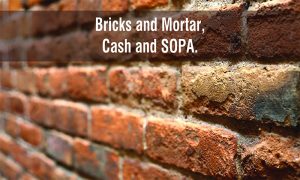 Knowledge is power
Not everyone is familiar with construction law in Singapore. For every homeowner who renovates his or her home, for every contractor or building professional who is intensely involved in a construction project, you may mistake the wood for the trees. A construction, renovation, building or engineering project is more than bricks and mortar.  It is important you see the bigger picture which often involves the interplay of many laws: construction law, contract law, tort (negligence) law, insurance and other statutory provisions. Knowledge is power.  A good grasp of the scope of works, nature of contract (lump sum or BQ), procedure that govern variation works, progress claims and interim certificates, whether it is a back-to-back contract or any other documents are incorporated by reference, liquidated damages or penalties, defect liability period and project timelines can be a make-or-break situation for you.
SOPA (Security of Payment Act), administered by Singapore Mediation Centre
Cash is king. Cash-flow is the lifeline of a small or medium-size construction entity. If you are a contractor or a construction industry professional and struggle to claim progress payments for construction work done, despair not. There is no need to write off as bad debts. Under the Building and Construction Industry Security of Payment Act in Singapore (a.k.a. "SOPA"), you can apply for a simpler, quicker and more cost-effective procedure to recover timely payments whether the local project is in progress or a one-off payment for all accrued or unpaid claims after it is completed. A construction contract must be in writing and for the supply of goods and services.
Get timely legal advice
Time is of the essence. Our building and construction lawyer has acted for both the Applicant and Respondent in separate proceedings. As SOPA and its related Regulations are very technical as to timelines and procedure, we can assist you in a timeous way. This will ensure that the progress claim is valid and served within the timeline under the contract or SOPA. If we act for you in response to a progress claim, we will advise you to serve a Payment Response within the relevant time limits. This will ensure that all evidence, including text messages, will be considered. If you succeed in your Adjudication Application, the outcome determined by an independent Adjudicator, called an Adjudication Determination (AD) provides a temporary finality of your progress claims. If applicable, we can assist you as the dissatisfied applicant to apply for a review of the AD. A Respondent, who is unhappy with the AD can also apply to the High Court to have it set aside. If the Respondent does not apply to have it set aside or does not succeed, we will help you to enforce it as a Judgment debt.
Call us at 64352933 or fill in the form below